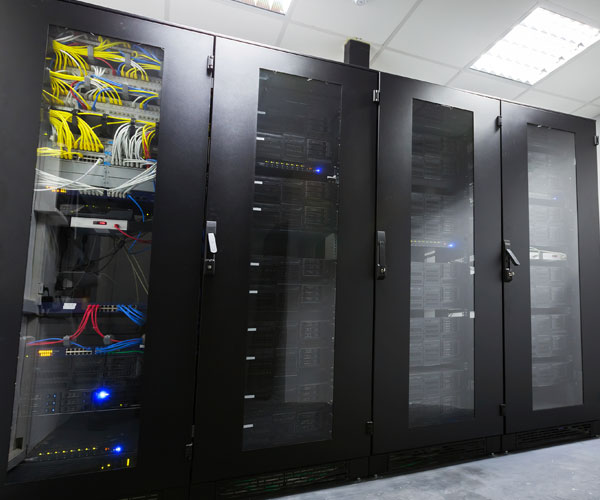 CONTACT TCS FOR A FREE ASSESSMENT : (800) 488-0589
Hot aisle/cold aisle containment is a layout design for server racks and other computing equipment in a data center. The goal of a hot aisle/cold aisle configuration is to conserve energy and lower cooling costs by managing air flow.
Liebert's implemented hot/cold aisle configuration with a total of 12 racks and in row 33,000 BTU (air conditioning units) provides energy controlled cooling based on load that ranges from 20% to 100% capacity. Contact TCS for a complete and comprehensive evaluation and solution for your power needs.