UPS SYSTEM PREVENTATIVE MAINTENANCE & SERVICES
We are your single source of contact for all your service needs.
TCS offers emergency and preventative maintenance service programs necessary for the operation of UPS, Battery Systems, PDUs and ATS. Service and maintenance is available on all brands and models of systems.
UPS Preventive Maintenance can be customized to your specific requirement and performed on a monthly, quarterly, semi-annual and annual basis to ensure that your mission critical equipment operate in their top condition.
Your equipment will receive full service maintenance by one of our fully trained and experienced engineers. This will incorporate a visual inspection and electronic testing of the UPS and battery system and its environment, with a detailed report being issued on the system's condition, highlighting any present or potential problems.
We are your multi-vendor specialist, and can monitor your multiple equipment sites and contracts under one vendor, one contact and one company.
CALL US 24/7 FOR SUPPORT AND SERVICE
Contact TCS to find out how to maintain your UPS, PDUs and ATS systems, all under one contract.
Planning ahead for uptime is vital for critical facilities. Your productivity depends on your service provider's ability to protect your investment. Choose TCS as your future power partner and ease off on your worries. Without proper maintenance your critical loads are at risk.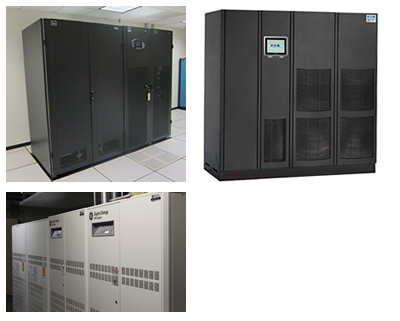 SERVICE PLANS
TCS has the most comprehensive service coverage in the industry.
Our Service Plans can be used with any manufacturer's product line.
Mission Critical application support and uptime
Parts availability on all major UPS systems
UPS Loaner programs
24/7 coverage and telephone support
Monthly, Quarterly, Semi-Annual and Annual PM visits
Complete understanding of building electrical emergency and standby power infrastructure
PDU, Rectifier/Charger and Lighting Inverter service plans
"C-10" in-house electrical contractors
Dedicated Dispatch Center
Harmonic Analysis of input/output power
Written reports and periodic load analysis
Installation Consulting and Site Positioning Services
Equipment relocation and expansion planning
Flexible Service Plans for any budget or application
24/7 PREVENTATIVE MAINTENANCE
UPS & Batteries
Sealed or Flooded Batteries
Rectifiers/Chargers
PDUs, ATS
Lighting Inverters
When properly installed, UPS and battery backup systems serve as rugged devices that don't require much attention, that is, until they start to age. Two to three years after installation, UPS become less reliable. Batteries can fail and hot spots of unattended connection in the electronics distribution system can become a serious problem. Additionally, harmonics increase and load characteristics can change. Just how old is your power protection equipment?
Have you checked your power sources lately? This would include city power and internal building power distribution. Battery backup equipment relies on the proper current from these sources. Can you recall the date of the last power quality survey or power study at your facility?
The best way to protect your electrical equipment from damage is to schedule routine maintenance of all battery backup equipment and power sources. TCS can manage this process for you. Our technicians are licensed and certified to repair and maintain more power protection equipment than any other company in the area. So, even if you have purchased your equipment elsewhere, TCS can design a cost-effective maintenance program to fit your particular needs:
Total system responsibility: one point of contact for all of your various manufactured power products, such as UPS, batteries, Generator Sets and switchgear
Monthly, quarterly, semi-annual and annual routine maintenance
Preventative 24/7 maintenance
Rentals of power equipment in emergencies
EPA-certified battery disposal