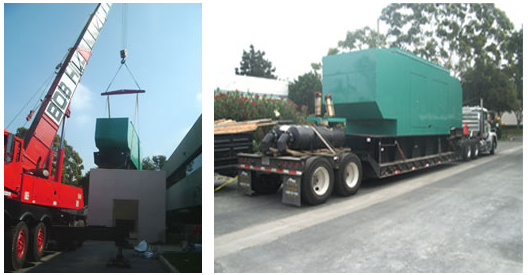 Installation of a 750KW Diesel Generator Set
This system was designed and installed as a turnkey solution to provide a backup to a call center operation. The enclosure room was built with all appropriate requirements to house the system. A 2000Amps Indoor Automatic Transfer Switch (ATS) supports a smooth and flawless power transition. A fuel tank with 24 hours of fuel makes this system weigh approximately 28,000 lbs. The installation crew and rigging company work hand to hand for set in place and anchoring of the generator set.
TCS is a state licensed contractor (Electrical and General – 907407) and offers turnkey installation solutions with design and implementation for all critical and emergency power equipment.